The defaults for FollowMe-Print are set to 2-sided and Black & White.
PRINTING FROM OFFICE PROGRAMS (WORD, EXCEL, ETC.)
Access Printer Properties:
From your document, click File and select Print.
Followme-print should be your default printer.
Click on Printer Properties



Change Printer Properties:
The main settings you will want to change are 2 sided: and Color/Black and White: But you have the option to change the paper trays, the number of copies, many finishing options and much more.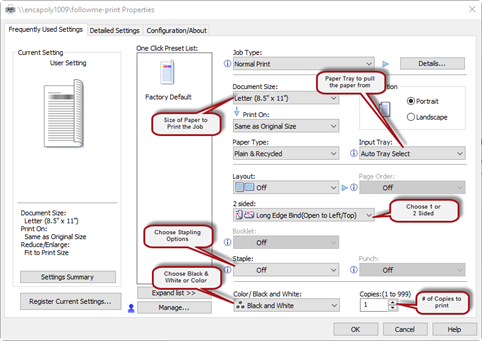 NOTE: You will not be able to change any of these settings on the print jobs from the printer. You will have to send the job to the printer with these settings already set. You can change the number of copies printed on the machine from one to however many you need to print.