Go to https://secureaccess.wa.gov
1. Log into your account.
2. Once you have logged in, click on the Account button.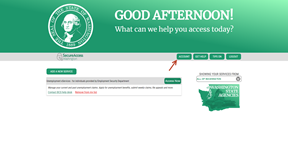 3. In the Email field, update the to the email address you would like to use. Click Update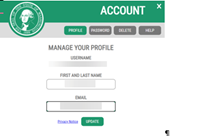 4. A popup window will appear stating a confirmation is required. An email has been sent to the email address you entered in Step 3.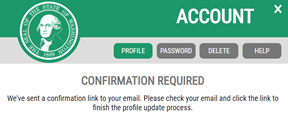 5. Log into the email account that was entered in Step 3 and find the confirmation email from secureaccess@cts.wa.gov. You may need to check your spam folder.
6. Open the email and click on the link.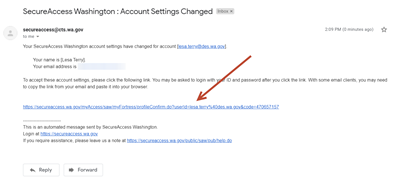 7. You will be prompted to log in. Once you log in you will receive a popup that the update is complete.