If you were invited to a Teams meeting, or left early, and don't want to see the Chat from the meeting.
Go to "Chat", select the chat stream,
Click the ellipsis at the right of the chat name,
Select "Mute"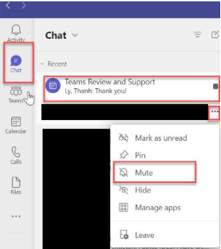 This method can work for any chat... If you are in the middle of something and don't want the pop-ups, you can mute the chat until you are ready to read the chat.
Another way to turn off Meeting Chat
Click on the ellipsis next to your picture/initials
click on Settings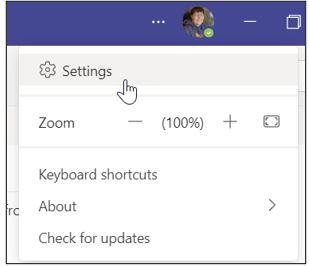 Click Notifications
Under Meeting chat notification, select Mute