The best course of action is to not use chat for anything important! For important messages, use email. But, if you do need to retain 1:1 chat messages for longer than 7 days, you will need to copy the messages to another location. You can do this in one of two ways:
Option 1:
To save a copy of multiple messages, you can take a screenshot(s) of the thread:
https://desitsupport4u.des.wa.gov/hc/en-us/articles/360000631434-How-Can-I-Capture-A-Screen-Image-or-Take-A-Screenshot-
Option 2:
You can save 1 message at a time by sending it to Outlook, where it will be treated just like an email.
1. Hover over the message you want to save
2. Click on the three dots
3. Choose "Share to Outlook"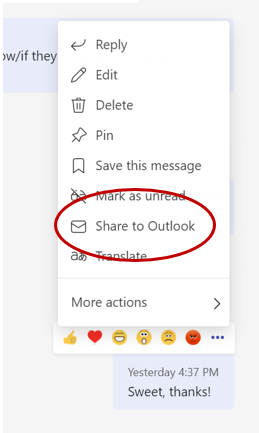 4. Enter your email in the "To" field (or, if you need to send it to someone else, their email address)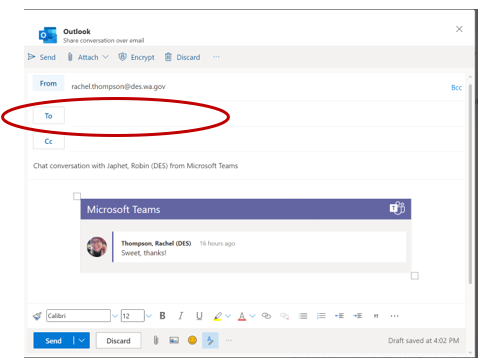 5. Click Send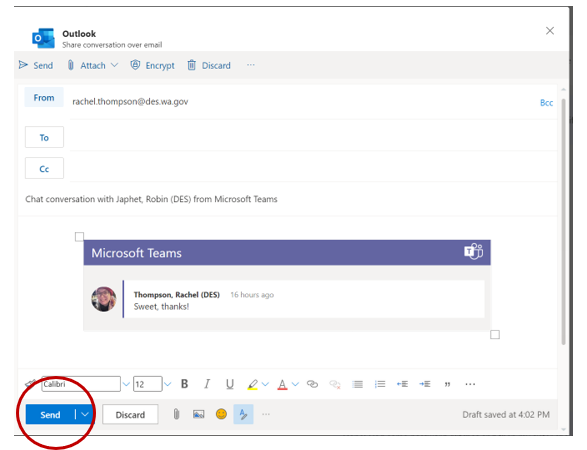 6. The message will now appear in your inbox