Manage notifications in Teams (microsoft.com)
Microsoft Teams offers different ways to access, receive, and manage notifications. These settings include how, when, and where your notifications appear, custom settings for channels and chat, appearance and sounds, turning off specific messages, and so on.
There are three ways to get notified
The activity feed
You'll find this in the top left corner of Teams. This is where Teams will let you know what's happening across your teams and channels.
Different kinds of activity you'll get in Teams

Then there's chat
This is where your group and one-on-one conversations happen. As you receive multiple messages, Teams keep a count of them for you.
Desktop—aka "Banner"—notifications
On Windows, these will show in the bottom right corner of your screen, then move to the Action Center.
Note: If using Teams on the web, some browsers will only show notifications in the browser tab where you're running Teams.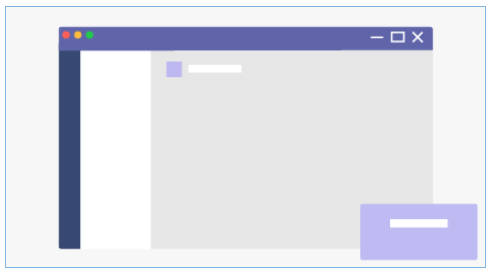 Customize Notifications
Select the "more" icon in the upper right corner next to your initials (or photo)

Select Settings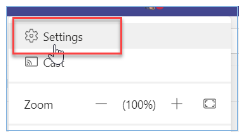 Select Notifications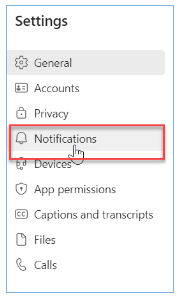 Your default settings will appear this way

When You click "Custom", these are the default settings
To see all new activity in a channel, change "shown and pinned channels" to "Banner and feed"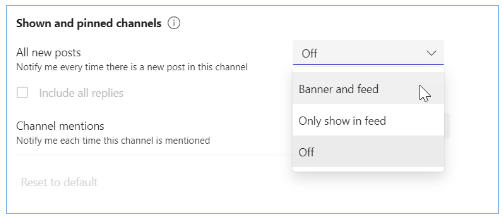 Note: "Banner and Feed" means you will receive a desktop notification as well as displaying in the Teams feed.
Change notification settings on a single channel
You can adjust notifications on a specific channel.
Click on the "more" ellipsis on the right side of the channel title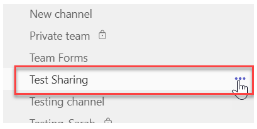 Hovering over the "Channel notifications" will bring up different options. It will default to the notifications settings. However, you can change to turn on all notifications, or turn them off.